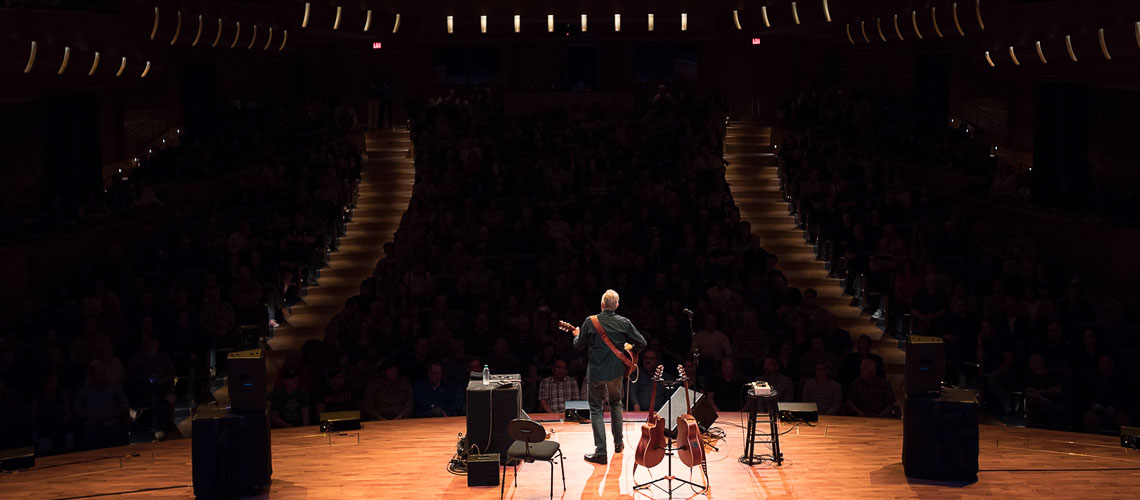 From an intimate performance in the Hal and Marnie Wyatt Atelier to a gala concert in the acoustically dazzling Bella Concert Hall, The Taylor Centre for the Performing Arts has venue spaces tailor-made for your event. Versatile and visually stunning, this award-winning building was the recipient of the 2015 Calgary Award for Accessibility.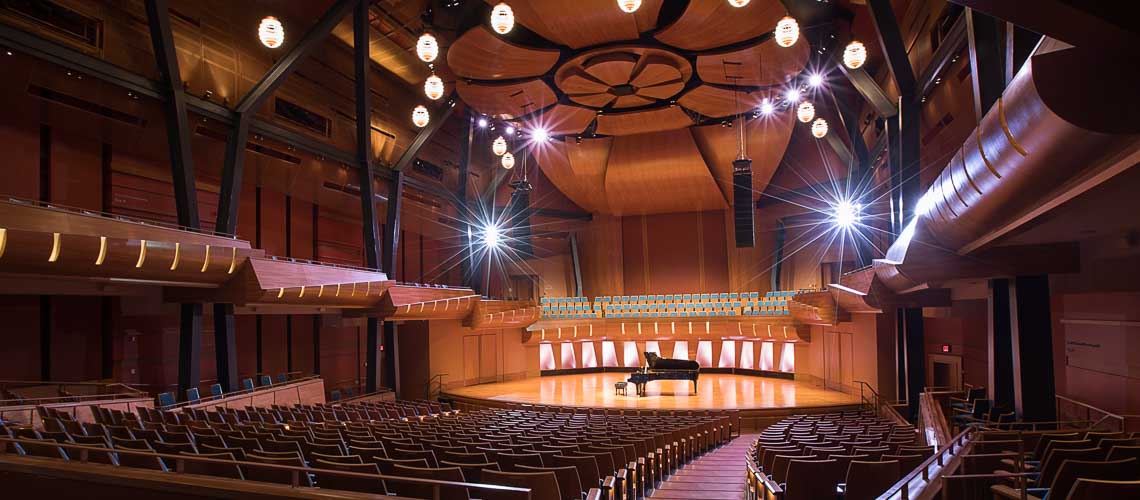 The Bella Concert Hall
Calgary's premier concert hall is a feast for the senses, from its state-of-the-art acoustics to the artistically curated interior design to the luxurious seating. The magnificent lobby is the ideal space to meet and mingle before showtime.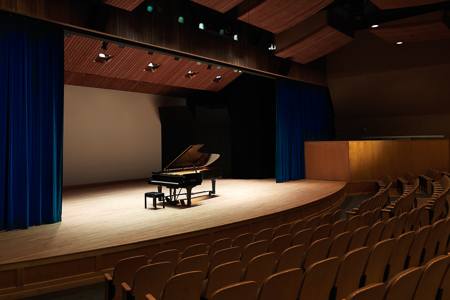 Leacock Theatre
From concert recitals to speaker series, this spacious theatre's acoustic shells provide the perfect sound for your next performance. The stage in this comfortable venue can be modified to suit the event.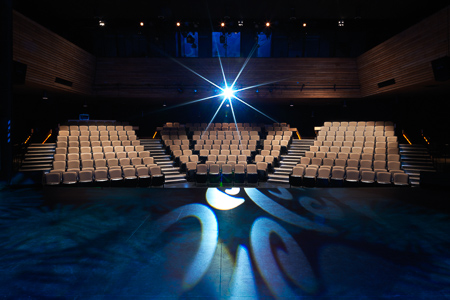 Wright Theatre
This accessible venue provides everything you'd need for dance- and theatre-style performances, including a proscenium arch and fly tower, as well as a generous lobby that's perfect for pre-and post-show receptions.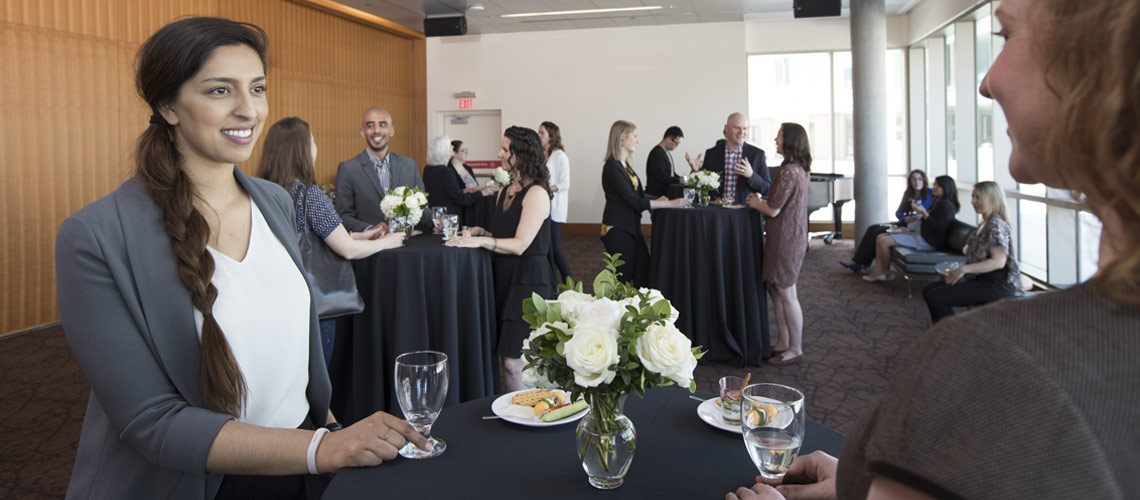 Hal and Marnie Wyatt Atelier
The atelier is the perfect add-on for larger events, or a lovely place to host more intimate gatherings.